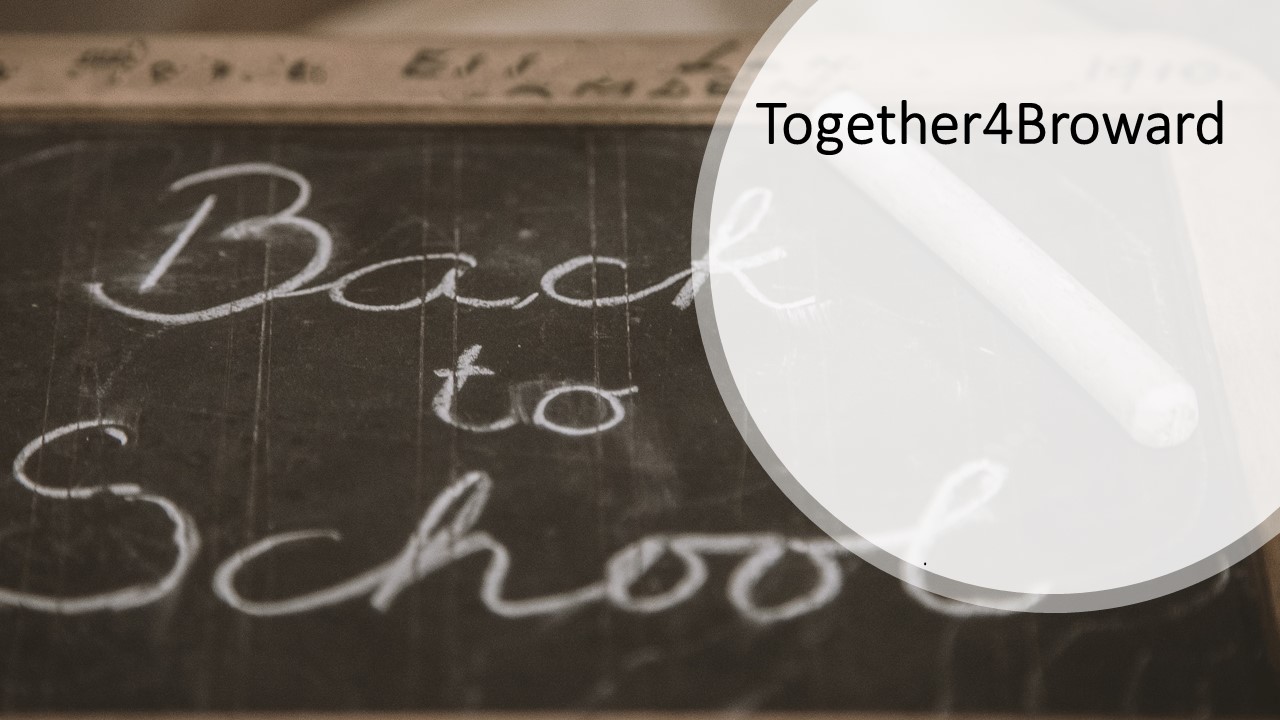 The 21-22 school year has begun and Broward families will continue to balance family, work, and school life in an e-Learning environment. This page contains resources that will help you and your family navigate through this school year.
---
Broward County Resources
Department of Children and Families - Child Welfare Resource
Children's Services Council of Broward County Resource Page
Broward County Resources Parent Directory
---
Broward County Public School
Parent Support Resources
Broward Schools Parent Support Page provide valuable resources for parents during this challenging time, including Parent University training modules to support your student's learning, childcare options, and how to request technical support.
https://www.browardschools.com/Page/54632
Mental Health and Wellness
Mental health and wellness support along with personalized one-on-one guidance, intervention, and grief recovery
https://www.browardschools.com/mentalhealthservices
Student Services
Provide a wide array of support services for students, staff, and families of Broward County Public Schools including but not limited to Homeless Education, Family Counseling, School Social Workers
https://www.browardschools.com/Page/34287
Online Application for Free and Reduced Price Meals.
The online application is an easy and convenient way for parents and guardians to submit online multi-child meal benefit applications. There is not a fee for using the website as the service is provided free of charge by Broward Schools.
https://www.browardschools.com/learningnevercloses
This site includes important resources regarding coronavirus and information regarding keeping children healthy; including but not limited to mindfulness videos, mental health resources, family counseling contact information, list of BCPS food distribution times, free internet information, etc. Please note information is always changing.
Together4Broward is a task force of Broward service organizations collaborating during these extraordinary times to ensure our Broward community has access to critical resources, of which our first priority is a nutritious food. This website provides a county-wide map to find a food distribution site near you.
---
Broward County Public Library
(All Access Card, Instant Ecard, NSU Alvin Sherman Library)Digital Direct Program (collaboration with Broward County Public Schools) This program allows for students to access BCL digital resources using a student ID. Parents need to opt in for this program through the Back to School forms.
Children's BookFest Online Author and Illustrator Series
SAT/ACT Test Prep (8.31- 9.23: Mondays and Wednesdays at 4pm) Register
College Readiness Workshops (ongoing) Register
BCL Digital Resources (available with a BCL card)
Brainfuse Help Now:
Live tutoring on-the-go - Access to live help, learning materials and study tools. Helps students bridge the gap between classroom instruction and online tutoring sessions. Available on: Apple® | Android™
---
Broward Behavioral Health Coalition
One Community Partnership 3 (OCP3) is a Broward youth system of care grant awarded through the Substance Abuse and Mental Health Services Administration (SAMHSA) to Broward County. The overarching purpose of OCP3 is to enhance infrastructure and build evidence-based mental health service capacity within the Broward school and child welfare systems for young people between the ages of 12 and 21 years old with serious emotional disturbance (SED) and those with early signs and symptoms of serious mental illness (SMI). OCP3 will serve 25 youth in year one, 58 youth in year two, 58 youth in year three, and 59 youth in year four, with a total of 200 unduplicated youth and their families (biological/foster) served throughout the grant.
Broward Youth Reentry Program (BYRP) was designed to create a recovery oriented, consumer focused approach to behavioral health services. It provides services and supports to youth ages 12-21 with the goal of eliminating re-involvement in the criminal justice system. Youth and interested family members receive peer support as youth transition through four phases within the program. In addition to peer support, youth receive many other services, such as case management and Moral Reconation Therapy (MRT). The purpose of MRT is to help youth develop better decision-making skills and gain empathy regarding the impact their choices can have. The program is tailored to meet the needs of youth on an individual basis and uses Transition to Independence Process (TIP) to give youth a voice and choice in the direction of their lives.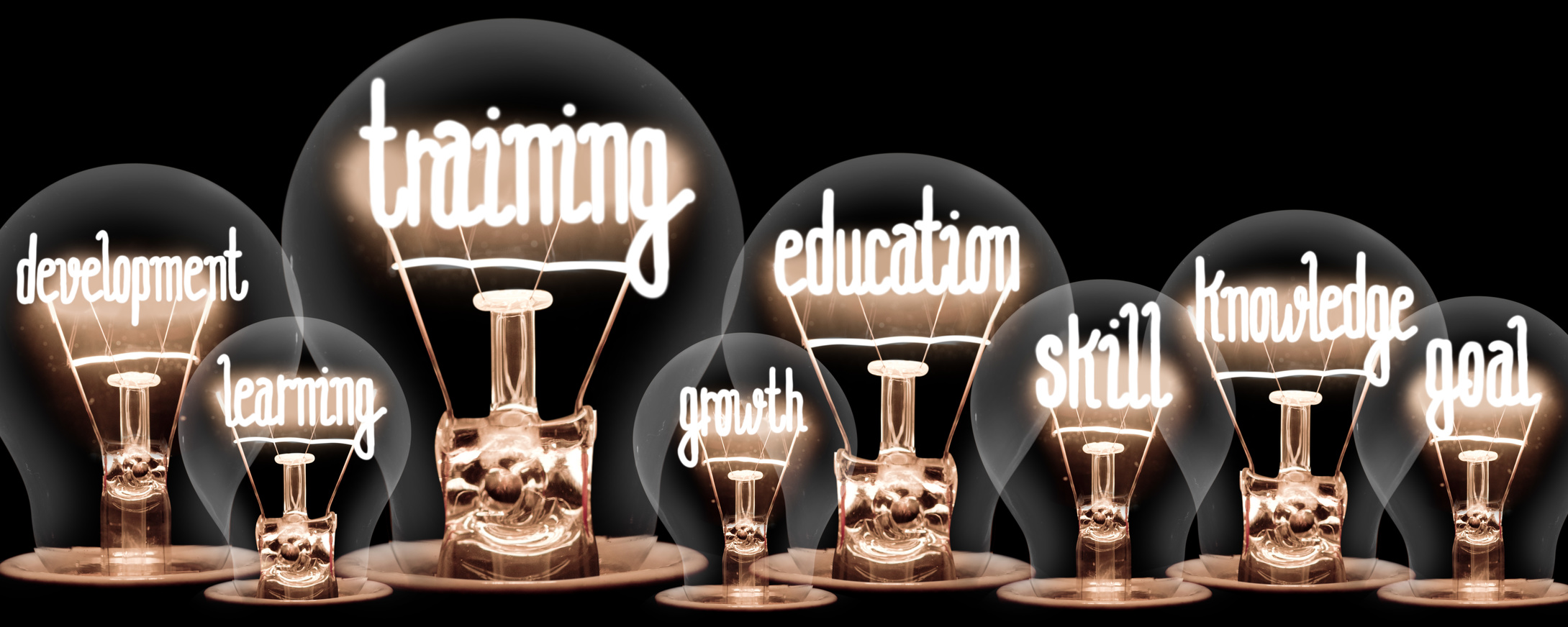 BROWARD TRAINING COLLABORATIVE LINKS
Here are additional resources for face-to-face trainings that are geared towards non-profit organizations serving children and families in Broward County. For online options, go to e-Learning.
Children's Services Council
Trainings provided to child and family serving organizations in Broward County.
Children's Services Council Training
Broward County School Board
The purpose of Community Connections is to improve access to learning experiences within the community.
Broward Behavioral Health Coalition
Provide training to clinicians and therapists in Broward County.
Broward Behavioral Health Coalition
Community Training Links
Various organizations offering training open to the public. Click on the links below to take you directly to the site.
Compiled List of Disability Training
ARC Broward Learning Institute

Best Buddies - Leadership Development

Center for Children and Families

Center of Independent Living Broward

ChildNet
Community Foundation of Broward - Leadership Institute

Family Central Training Academy

Florida Prosperity Partnership

Hispanic Unity

Healthy Mothers Healthy Babies

United Way Broward