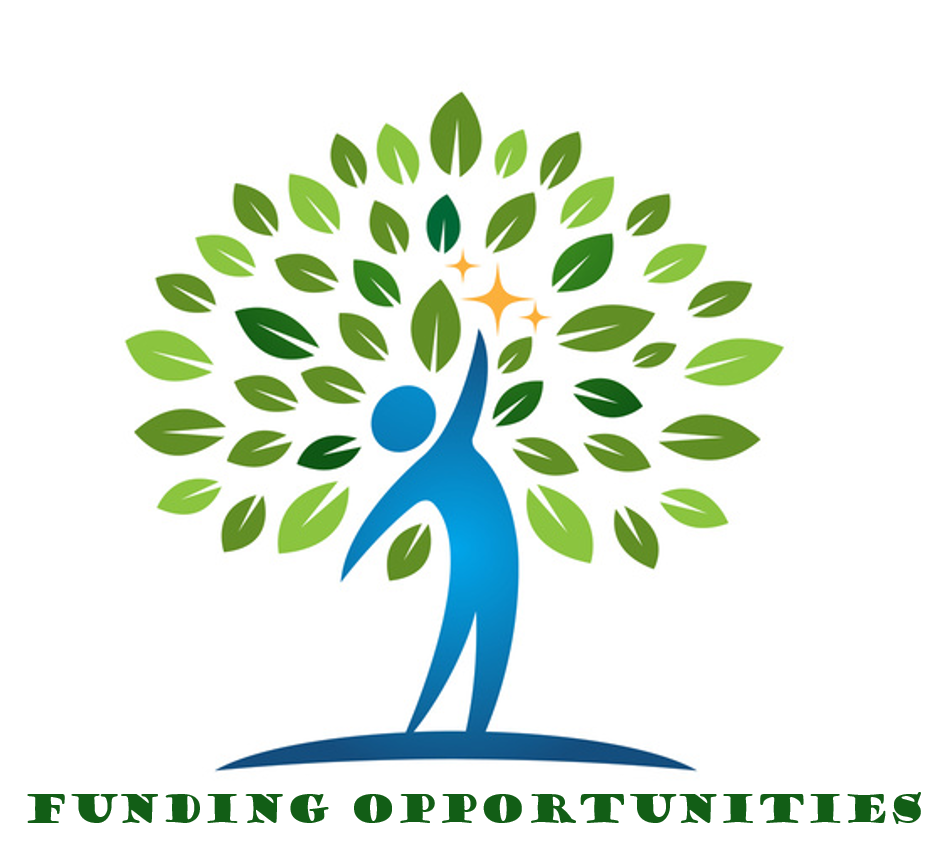 SUBMISSION DEADLINE
CATEGORY
GRANT AMOUNT
DESCRIPTION
GRANTEE
(Click on the name to go to the website)

June

1st

Various

$30,000 - $350,000

Organizations will be awarded for their work in the following areas: caring for people, with a focus on educational initiatives fostering character and leadership development, academic excellence, and community involvement in underserved youth; caring through food, including programs or projects addressing hunger and food insecurity facing children and their families; community, with a focus on programs or projects providing housing and other direct services to support young people and their families; and caring for our planet, including programs or projects that care for the environment and the planet.

1st

Theater

Up to $25,000

Grants support text-based, author-driven new plays that are challenging in form, controversial in subject matter, ambitious in scale or scope, unabashedly theatrical, or experimental in concept. Funding is provided for extraordinary costs that are integral to the plays' production, and which might otherwise make them difficult or impossible to produce. Funded productions must be produced in the United States by a small or medium-sized nonprofit (or fiscally sponsored) theater, offer reasonable compensation to the author, be produced under an AEA collective bargaining agreement with a minimum of two performers employed on an AEA contract, and be full productions open to the general public for a run of at least 13 performances. Grants range from $5,000 to $30,000, with grants above $25,000 awarded only in extraordinary circumstances.

2nd

Youth Music programs

$15,000 - $500,000

The Lewis Prize's Accelerator Awards are open to creative youth development music organizations seeking to influence youth-serving systems so all young people have access to learning, creating, and performing experiences that reflect their culture and identity. Creative youth development nonprofit organizations working toward systemic change that are based in and serving youth in the U.S. or U.S. territories are eligible to apply. The youth in the organization must primarily be in the age range of six to 21 years old, and must learn, create, or perform music for at least 50% of their overall program participation time. Programs must operate independently of schools or school music programs and take place outside of school hours. Three multi-year awards of up to $500,000 each will be awarded. Applicants are also eligible for funding ranging from $15,000 to $75,000.

The Lewis Prize for Music: Accelerator Awards

2nd

Kids Gardening

$20,000

The Lots of Compassion Grant, a new program offered by Mrs. Meyer's Clean Day and KidsGardening, is designed to support local leaders looking to transform vacant lots into gardens to help grow compassion in their community. In 2023, ten grantees will receive $20,000 each to transform a vacant lot into a garden. Nonprofit organizations, school districts, universities, groups, religious organizations, and other tax-exempt organizations are eligible to apply.

12th

Vulnerable Populations

$1 Million

The Yield Giving Open Call, managed by Lever for Change, will award unrestricted gifts of $1 million to 250 community-led, community-focused organizations that explicitly advance the voices and opportunities of the most vulnerable in the United States, including individuals and families of meager or modest means and groups who have met with discrimination and other systemic obstacles. The goal is to enable individuals and families to achieve substantive improvement in their well-being through foundational resources, including access to healthcare, stable and affordable housing, education and job training, support for sustained employment, asset ownership, civic engagement, and other pathways. Nonprofit organizations from across the United States and U.S. territories with annual operating budgets of no less than $1 million and no greater than $5 million for at least two of the last four fiscal years are eligible to apply.

Lever for Change: Yield Giving Open Call

23rd

Economic Mobility

Undisclosed

Areas of interest include affordable housing, neighborhood revitalization, and small business resiliency.

Bank of America Charitable Foundation

July

14th

Mental health

$100,000

The Morgan Stanley Alliance for Children's Mental Health Innovation Awards aim to identify and fund mental healthcare solutions for children and young adults across the U.S. Support is provided to direct-service organizations for new or piloted projects that will address the challenges of stress, anxiety, depression, or other mental health issues in children and young adults on a national or local level. Projects must tackle specific issues and address unmet needs, with a goal of reducing stigma, increasing access to care, improving equity in mental health, enabling early identification and prevention, and enhancing intervention, especially among disadvantaged and vulnerable populations. The focus is primarily on nonprofit organizations with an annual total revenue under $10 million. The five selected winners receive a grant of $100,000 and additional support through publicity, fundraising opportunities, and consultation with industry professionals. In response to the high volume of applications in previous years, the Alliance is expanding the Innovation Awards to support more charities. Through a capacity building platform, selected applicants will be invited to join expert-led and peer learning sessions, as well as networking opportunities, aimed to benefit small to mid-sized organizations.

These grants have rolling deadlines
CATEGORY
GRANT AMOUNT
DESCRIPTION
GRANTEE
(Click on the name to go to the website)
STEM
$20,000 - $35,000

The Glenn W. Bailey Foundation's mission is to foster pathways to success in globally competitive STEM careers for students. Support is provided to nonprofit organizations operating in and primarily benefiting Connecticut, Florida, New York, and Washington, D.C. Funding is provided for projects and programs that give students and educators more resources for developing and participating in STEM-based, hands-on learning. Additional interests include entrepreneurial programs that teach business, money management, marketing, leadership, strategy, financing, and startup skills; innovative environmental projects that utilize interdisciplinary research to identify and address critical environmental problems with innovative solutions; and projects that contribute to advancements in biomedical research and innovation to accelerate the progress in medical research and drug treatment development for high-mortality, under-funded areas of need.

Glenn W. Bailey Foundation

Arts & Education

Undisclosed

The Brooks and Joan Fortune Family Foundation was established to support education and the arts. While the Foundation has historically supported nonprofit organizations in Florida and Indiana, requests from around the country are considered. The Foundation primarily supports education, art, and outreach programs and projects. Grants of between $1,000 and $10,000 receive greater consideration. Applications are accepted throughout the year. Visit the Foundation's website to access the online application.

Brooks and Joan Fortune Family Foundation

Education

Undisclosed

The Foundation makes investments in two focus areas: The

College Success

category aims to increase the number of students from historically and presently underserved backgrounds who persist through and graduate from an institution of higher education with a bachelor's degree. The

Career Readiness

category aims to improve post-secondary career and technical education outcomes for students from underserved backgrounds. The Foundation is giving priority to requests that address the immediate challenges and opportunities arising from the COVID-19 pandemic. Nonprofit organizations, educational institutions, and government agencies are eligible to apply. Letters of inquiry may be submitted throughout the year; proposals are reviewed by invitation only.

ECMC Foundation

Various

Undisclosed

Cisco Global Impact Cash Grants support nonprofit organizations in the U.S. and worldwide with scalable, replicable, and sustainable solutions that use Internet and network technology to benefit individuals and communities around the world. In the Education category, Cisco supports technology-based solutions and education delivery models that improve student performance and engagement in science, technology, engineering, and math (STEM). The Economic Empowerment category focuses on programs that encourage employment success, entrepreneurship, and long-term self-sufficiency by providing access to skills, knowledge, and financial products and services via technology-based solutions. Through the Critical Human Needs category, Cisco grants help overcome the cycle of poverty and dependence by supporting organizations that address the basic needs of underserved communities. Organizations can begin the application process at any time. Visit the Cisco website to review the grantmaking criteria and to take the

Eligibility Quiz

.

Cisco Global Impact Cash Grants

Education &




Youth Development

$500 - $2,000

The Kars4Kids Small Grant Program provides support to nonprofit organizations that are working to make a difference in the areas of education and youth development.

Kars4Kids Small Grant Program

Teaching Tolerance

$500 - $10,000

Teaching Tolerance support projects that "create affirming school climates and educate young people how to thrive in a diverse democracy. Grants fund projects at the school, classroom, and district levels. Projects at the school and district levels should focus on improving school climate, responding to and preventing incidents of hate, and embracing principles of tolerance and inclusion. At the classroom level, grants should help teachers promote empathy and kindness, positive identity development, and critical thinking.

Teaching Tolerance Educator Grants

Multiple

Unspecified

The purpose of this program is to help communities address economic and social challenges and to navigate the complex global economy.

JPMorgan Chase Foundation

Multiple

Unspecified

The purpose of this program is to support charitable organizations working to make a lasting difference in the lives of United States armed forces members and their families.

Efforts that address mpoverished families and children in underserved communities and support for civic/safety organizations or local community events and organizations that promote inclusion will also be considered.

Cracker Barrel Old Country Store Foundation

Education

$100,000

The purpose of this program is to support high-performing alternative education models in anticipation that their successful strategies will become common practice in all schools. The focus of this program is educational reform and supporting academic programs throughout the country that offer families alternatives to underperforming public schools.




Letters of inquiry must be submitted online at

www.grantrequest.com

The Louis Calder Foundation

Donated Goods

The purpose of this program is to support charitable organizations by providing them with donated goods that they in turn provide to people in need. Awarded goods must be given to the ill, needy, or youth populations that the applicant organization serves, or to assist in the administration of the applicant's projects.

Examples of goods are electronics and office items, mattresses, clothing, toys.

Good360

Organic Agriculture

Unspecified

The purpose of this program is to support and promote the growth of organic and sustainable agriculture. The program will fund projects that include researching, developing, teaching, or promoting organic agriculture.

Simply Organic
Contact Program Staff for application

(800) 437-3301
customercare@frontiercoop.com

Multiple

Unspecified

The purpose of this program is to create positive change in the communities where the Carnival brands operate through empowering youth, enhancing education, and strengthening families.

Carnival Foundation

Sports and Leadership

$1,000-$5,000

The purpose of this program is to support young people by engaging them in sports-related activities that promote active and healthy lifestyles as well as leadership and growth opportunities.

LIDS Foundation

Family Literacy

$2,000-$10,000

The focus of the Foundation is on the development and expansion of new and existing literacy and educational programs.

Wish You Well Foundation

HIV/AIDS

$25,000

The Southern HIV Impact Fund, an initiative of AIDS United, provides Southern Action Grants to nonprofit organizations that advance a positive socio-political environment in communities across the U.S. South. Grants of up to $25,000 will support projects that have a social/racial justice framework and related HIV focus, and that advance the rights and well-being of people who face disproportionate structural inequities.

AIDS United: Southern HIV Impact Fund

Children, Education, Health & Human Services

Undisclosed

The Costco Charitable Contributions Committee oversees charitable donations to nonprofit organizations focusing on supporting children, education, and health and human services. Award amounts vary, and previous grants have gone to organizations such as United Way, Children's Miracle Network Hospitals, and the Red Cross. Grant-giving focuses on communities in the markets where Costco does business (see the website for a more comprehensive list).

Costco Wholesale Grants

Education

Undisclosed

The Oriental Trading Company Giving program aims to enrich the lives of children through education, youth programming, and healthcare and human services. Eligible organizations include 501(c)(3) tax exempt organizations and public schools, colleges, and universities.

Oriental Trading Company Education Grants